Hello friends, today we will tell you how you can keep your body fit in this year, so in this post we will tell you about the best fitter and how to be healthy.
Exercise Regularly
Eat Right
Get Enough Sleep
Protect Yourself From COVID-19 and the Flu
Stick to Your Plan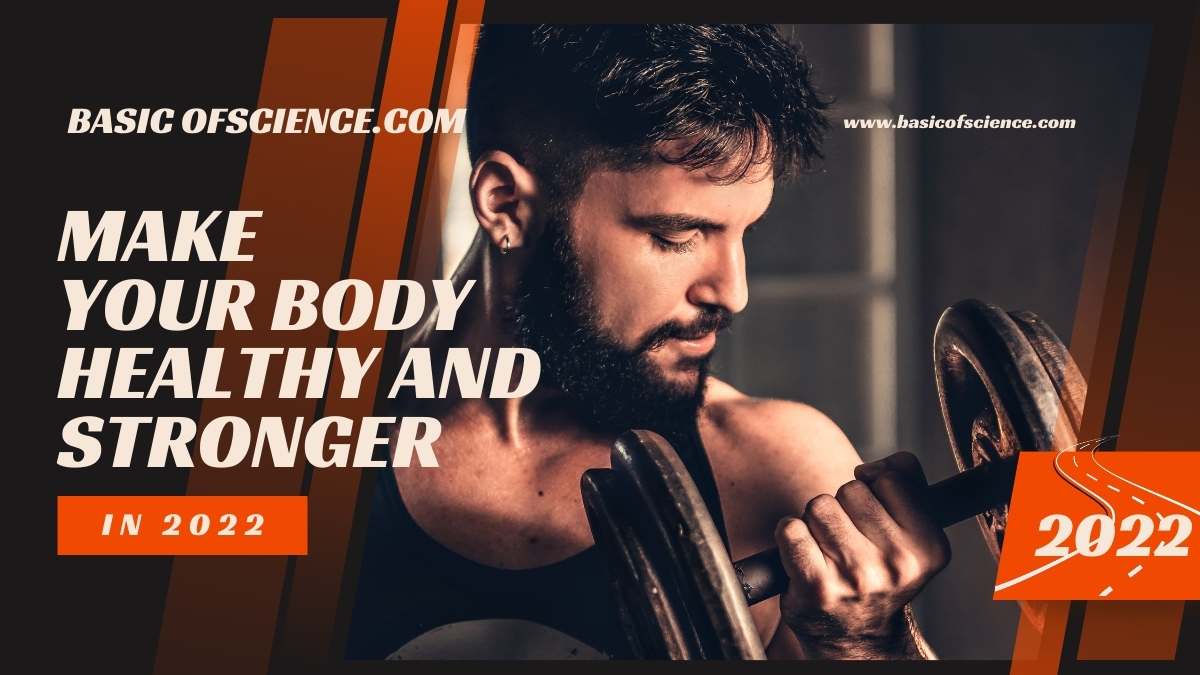 Exercise Regularly
Exercising regularly keeps our body fit, healthy and helps the body to fight diseases and exercising daily reduces physical and mental stress and also keeps your mood right, so we should do at least 10 daily workouts. You should exercise and run for 30 minutes every day and if you do yoga then you should do yoga in sunlight so that your body will also be supplied with Vitamin D which is very good for your body and the person who does it regularly. Do exercise in yoga or gym, their body is always fit.
Eat Right
A healthy and balanced diet is very beneficial for the development of your whole and for the growth of your body, you should eat food regularly.
And all of you will also know that how many diseases are spreading in the present time, which spread due to your wrong food, so we should choose a healthy and balanced diet.
Pay attention to your protein diet every morning, so you should take a protein-rich diet for breakfast, to read more about a protein-rich diet, read our Rich Protein Foods article.
Get Enough Sleep
It is very important for a young person to get a normal 7:00 to 8 hours of sleep, it is suggested by our scientists and doctors because it is very important for the health of our body and a good and full sleep for the development of all of us. It is also right and avoid any kind of intoxication before bedtime and avoid taking caffeine because by taking caffeine it does not let you sleep which is not right for your physical health.
Sleeping pattern of many people has been affected a lot in the current corona pandemic, that is why their immunity is decreasing a bit and they are not mentally healthy and feel a little depressed. so Read Our – What happens when you don't get enough sleep Article
Protect Yourself From COVID-19 and the Flu
At present, the corona epidemic is spreading in a lot of ways, so be safe and get your vaccination done on time and even after that, you must always wear a mask with you while going out and keep a sanitizer with you. If you have a cough, a cold, get it checked out immediately.
At present, even after the corona epidemic, many viruses have come which can be very fatal for us and they have not got any vaccine yet, so stay safe and be safe.
And after having both your vaccinations Dose , get the booster dose injections as soon as possible.
Stick to Your Plan
Keep doing what you have planned for 2022 in your life whether you want to lose weight, get in better shape, stay in better touch with family and friends, quit smoking or drinking , or any other goal, there are simple strategies you can adopt to stick with your plan, says Dr. Gail Saltz, a psychoanalyst and assistant attending physician at New York-Presbyterian/Weill Cornell Medical Center and Weill Cornell Medicine. Clinical associate professor of psychiatry in. She suggests:
Own up to what needs to be changed.
Write out your goals and corresponding action plan in weekly parts.
Start with a journal entry of "Why?"
Create incentives.
Tell someone else.
If you like this post, then share it and follow us on Instagram (@Basicofscience) and many thanks for coming to our site Basic of Science, keep visiting our site for tips related to such health.
Disclaimer: Story tips and suggestions are for general information. Do not take these as the advice of any doctor or medical professional. In the case of symptoms of illness or infection, consult a doctor