When it comes to the looks of a person, a significant role is performed by the hair. A person who does not have hair or has less hair goes through many problems. He did not get the level of confidence which he may have.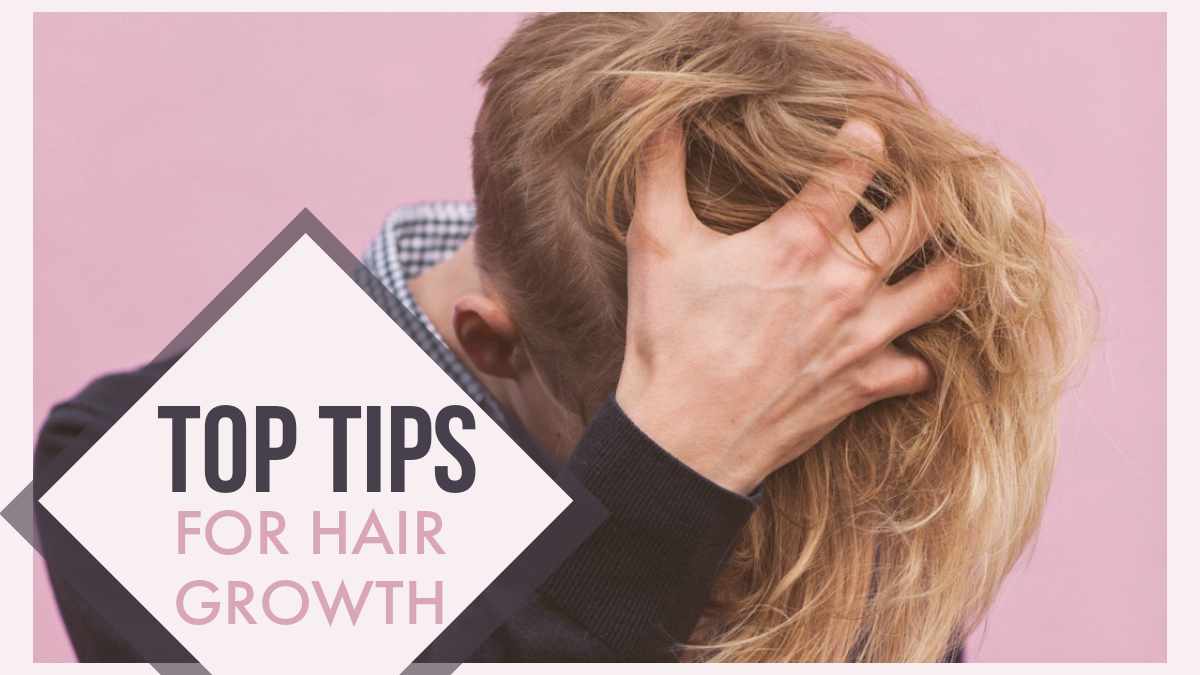 In previous days, people got the hair fall problem after some age, but now it is very common. Every 4th person is going through the problem of hair fall. It's a point to think about how we can deal with it.
It becomes easy for a wealthy person to overcome all these problems. If they lost all their hair, they could easily afford expensive treatments like hair transplants and all. But it is difficult for a middle-class person to have all those expensive treatments.
When it comes to hair, we should not take any risk of using chemical products because their reaction can result in baldness, and then it will become more severe than before. So, there are some ways by which we can prevent hair fall
SHAMPOO YOUR HAIR GENTLY

Regular hair wash is a part of preventing hair loss by keeping hair and scalp clean. By doing so, you are lowering the risk of infections and dandruff that may lead to hair breakage or loss. It is also important because clean hair gives the impression of more volume.

VITAMINS REQUIREMENT

Vitamins are not only healthy for overall well-being but also good for your hair. Vitamin A encourages healthy productions of sebum in the scalp, vitamin E betters blood circulation in the scalp to help hair follicles remain productive, and vitamin B helps hair maintain its healthy color.

SCALP MASSAGE WITH ESSENTIAL OILS

Those who have been experiencing hair loss for quite some time must massage the scalp with essential oil for a couple of minutes. It helps your hair follicle remain active. You can use lavender or almond, or sesame oil.

GARLIC JUICE, ONION JUICE OR GINGER JUICE

Rub one of the juices on your scalp, leave it overnight and wash it out in the morning. Do it regularly for a week, and you will notice the results.

AVOID BRUSHING WET HAIR

When hair is wet, it is in its weakest state. So avoid brushing wet hair because the chance of hair loss increases. Comb your hair gently with a wide-tooth comb. You can use fingers to undo tangles, not a comb or brush.

RUB GREEN TEA INTO YOUR HAIR

It is proved that rubbing green tea into hair may help curb hair loss problems. Slowly apply it to your scalp, and after a couple of days, you will notice the difference.

SMOKING AND ALCOHOL BEVERAGES

Smoking cigarettes reduces the amount of blood that flows to the scalp, and this causes a reduction in hair growth.
Drinking alcohol also causes hair fall. It, too, decreases hair growth.

KEEP YOUR HEAD SWEAT FREE

Many people observe dandruff during summer due to sweetening, and the chances of hair fall increase. Using shampoo contain aloe vera or neem can keep the head cool and prevent dandruff.

BHRINGRAJ (False daisy)

Bhringraj, also known as a false daisy, is a medicinal herb that has been used for a long time to prepare Ayurvedic medicines to prevent hair loss. Bhringraj prevents not only hair fall but also regrowth hair.

AVOID CONSTANT HEATING AND DRYING

Never subject your hair to continuous heating and drying procedures. Heat weakens hair proteins, and constant heating and drying can lead to weakness and fragility that causes hair loss.

PHYSICAL ACTIVITY

It would be best if you made time for some physical activity every day. Walk, swim or bike for 30 minutes a day helps in balancing hormonal levels, reduce hair fall.

CONTROL STRESS LEVEL

Studies in the past have found medical evidence to link stress with hair loss. De–stress yourself;  one of the best ways of doing it is meditation. Alternative therapies such as yoga not only reduce stress but restores hormonal balance.
So, these are some helpful ways by which you can not only prevent hair fall but also can re-grow them.
If you like this post, then share it and follow us on Instagram (@Basicofscience) and many thanks for coming to our site Basic of Science, keep visiting our site for tips related to such health.
Disclaimer: Story tips and suggestions are for general information. Do not take these as the advice of any doctor or medical professional. In the case of symptoms of illness or infection, consult a doctor